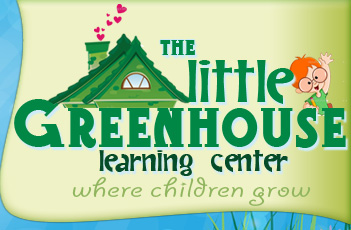 As a benefit of bringing your child to a licensed facility they will be fed healthy and tasty meals.   The State of Missouri and the Missouri food program, require that I provide nutritionally balanced meals and snacks for the children.  While in care here your child will be served breakfast, lunch and an afternoon snack each day.

Milk is served at least twice a day, at breakfast and lunch.  It also may be served as one component of snack.  The state requires breakfast consists of a grain, along with a fruit or vegetable, and milk.  The lunch requirement is a protein, a grain, and two fruits and/or vegetables, with milk.  Snack can be any two different components of a protein, a grain, a fruit or vegetable, or milk.

I try to use whole grains, fresh fruits and vegetables, and reduced fat and salt proteins as often as possible.  We know healthy eating habits are learned early and I feel it's important for the children to get the most nutrients out of their food as possible and also see what it looks like before it's processed. 

An example of a day's meals and snack served here might be; for breakfast, biscuits, orange wedges, and milk.  For lunch, a grilled chicken sandwich made with whole grain bread, peas, and mixed fresh berries, with milk.  And for snack, reduced fat string cheese served with whole grain crackers. 

I handle with care any food allergies your child may have.  You and I can work out a plan specifically designed for your child that will be followed whenever they are here.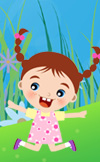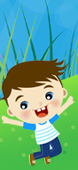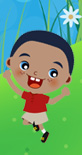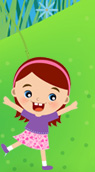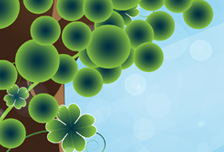 Photos used on this page were used by permission of parents.  We value your child's safety at LGLC and would never put them in harm's way therefore, before any photos are ever posted online we get the permission of the parent  plus use safety measures to ensure the photos do not fall into the wrong hands.